MedicareWizard
helps find the right plan for you.
Select the best choices from all plans
Speak with one of our expert
Licensed Medicare Specialists.
A licensed medicare specialist can be your trusted guide.
Meet David
Licensed Medicare specialist
"My mission is to help people find and enroll in the right Medicare plan for them. My goal is to make it simple and understandable."
Meet Justin
Licensed Medicare specialist
"My reward is helping people make the best choice in Medicare coverage for them. That is what we do."
Our approach puts
you in control.
Online access to plans, covering your drugs, accepted by your doctors, makes it easy to enroll in the best Medicare plan for you.
Choose Preferences
Click answers to simple questions.
Review Options
See your select plans, and get expert guidance from our licensed specialists.
Select Plan
Enter and submit your basic information in our Enrollment form, finalize by phone with a licensed specialist, and track your application.
"You push the button, and we do the rest"
Here's what our
clients are saying.
Susan
Retired School Teacher
I wanted to see if I could get better Medicare coverage than what I'm currently getting, and MedicareWizard helped me make the right decision.
Jan
Retired Commercial Real Estate
I spent over 3 hours with two different agents, feeling pressured and confused, and found MedicareWizard, who helped me find the right Medicare plan for me in 15 minutes! They really made it simple.
Neil
From Connecticut
It's very good!I think it will be very helpful for DIY folks who want to switch plans, which, it seems, everyone has to check every single year. A very intuitive, user friendly guide to a god-awful morass.
Why MedicareWizard?
MedicareWizard provides you with a simple, convenient, transparent, and worry-free way to buy Medicare and Drug plans – all with our professional guidance at your side. With an UNBIASED VIEW of all Medicare Plans, and with our expert guidance, we …
Address your questions.
Show, explain, and compare Medicare plans.
And when you're ready, we make it simple to enroll in the right plan for you.
MedicareWizard is 100% Completely FREE to you. And, we respect you and your privacy.
What are Medicare
Advantage Plans?
One of the aspects of retirement is ensuring you have health care insurance. One type of coverage available for retirees is Medicare Advantage Plans.

These plans, which are an alternative to Original Medicare, can be an excellent form of coverage to sustain you throughout retirement.

Medicare Advantage plans are Medicare-approved health insurance plans offered by private insurance companies. They MUST offer the same level of coverage as Original Medicare coverage (Parts A and B) but can also offer additional benefits.
Learn More
What is Medigap Insurance? What is Medicare Supplement Insurance?
Medigap is Medicare Supplement Insurance. Medigap policies help fill "gaps" in Original Medicare (Parts A and B). Original Medicare pays for much, but not all, of the cost for covered health care services and supplies. A Medicare Supplement Insurance (Medigap) policy can help pay some of the remaining health care costs such as:
Some Medigap policies also cover services that Original Medicare does not cover, like medical care when you travel outside of the U.S. If you have Original Medicare and you buy a Medigap policy, here's what happens:
Learn More
What is Medicare Part D (Drug Plans)?
Created in 2006 with the passing of the Medicare Prescription Drug, Improvement, and Modernization Act of 2003 (MMA), Part D of Medicare was designed, specifically, to offer prescription drug coverage to everyone enrolled in Medicare.

Prior to 2006 all prescription medications were covered by Medicare Part A and Part B. If a person needed a prescription drug outside of that coverage, they had to pay out of pocket for it.
There are 2 ways to receive coverage:
Standalone policy purchased through a private insurance company in conjunction with Original Medicare.
Purchased alongside or with a Medicare Advantage Plan. Either way, the plans are still labeled as "Medicare drug plans".
Learn More
Which Plan is Right For Me?
Which Medicare Coverage Type is Right For Me? Medicare Advantage or Medigap: Which coverage type is best for me? Are there other coverage types?

There are different ways to have Medicare insurance coverage, and each is different in what is covered and what is not, and different in what you pay in premiums and what you may need to pay out of pocket.

First, let us outline the different types of Medicare coverage, and then we'll simplify which one(s) to consider based on your personal circumstances.
What are my coverage type options?
Original Medicare (A & B) only (No drug coverage)
Original Medicare (A & B), and Add Medigap plan coverage
Original Medicare (A & B), and Add Part D – Drug plan
Original Medicare (A & B), and Add both a Part D – Drug plan AND a Medigap plan
Medicare Advantage – HMO Plan
Medicare Advantage – PPO Plan
Which Medicare coverage type is right for you?
New to Medicare (1st time enrolling) or already enrolled and considering switching coverage
Your health status
See only preferred doctors, OR open to changing primary care if it saves money
Snowbird or travel out of state (or out of country), OR travel a few times per year or less 2 or less
2 or less prescription drugs, OR multiple prescription drugs
Learn More
What is Medicare?
Medicare is a federal insurance program that provides health insurance for people 65 and older and individuals younger than 65 who may qualify due to certain disabilities.

There are four different parts to Medicare — Part A, B, C, and D.
Learn More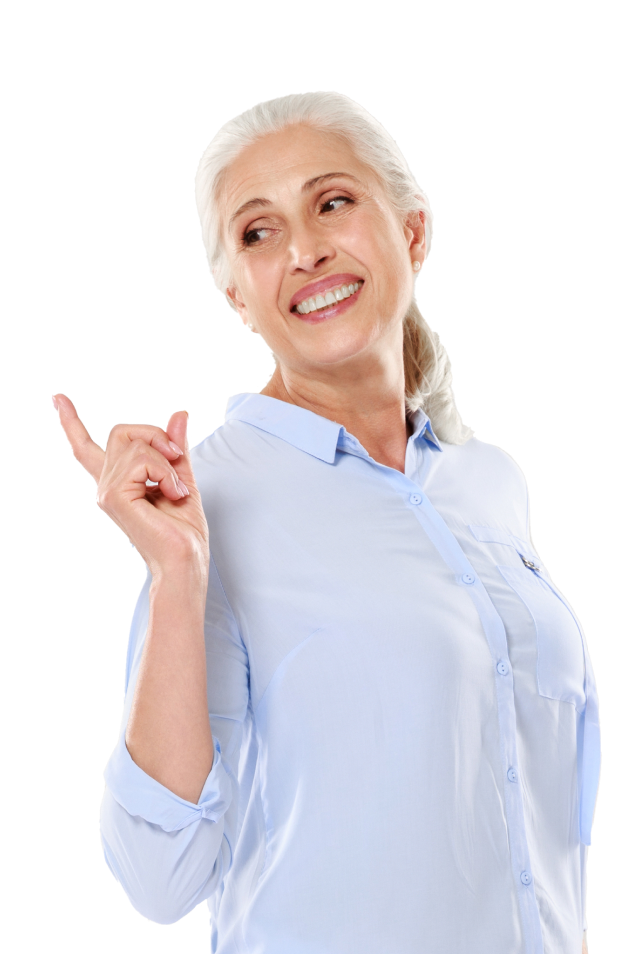 Learn Four Parts of Medicare
Hospital Insurance
Medicare Part A is offered to those who paid Medicare taxes while working. For most, it is not necessary to pay a monthly premium for the coverage.
Inpatient Hospital Care
Skilled Nursing Care
Hospice Care
Home Health Care
Medical Insurance
Part B covers 80% of all medical costs not covered by Part A. However, unlike Part A, you need to elect Part B when you turn 65. Part A and B together make up Original Medicare.
Doctor Visits
Lab Tests
Medical Equipment
Preventative Services
Medicare Advantage
Medicare Advantage plans are offered by private insurers and approved by Medicare. They often provide extra benefits and access to Part D coverage.
Includes Parts A and B
Usually Includes Part D
Medical Equipment
Dental, Vision optional
Prescription Coverage
Part D offers prescription drug plans from private companies approved by Medicare. Prescription drug coverage is optional and members who want to receive the benefits must pay a monthly premium.
Prescription Drugs
Additional premium optional
Reduced out-of-pocket drug costs
Source: The official website of the U.S. Government, Medicare.gov.
"Choose your plan, and we do the rest"
What is Medicare Part A?
Medicare Part A is the first building block of your health insurance in retirement and is known as "Hospital Insurance".
Part A Covers:
Inpatient care in hospitals.
Inpatient care in a skilled nursing facility.
Hospice care services.
Part A may also cover (if admitted as an inpatient for a medically necessary need in a Medicare recognized health facility):
Learn More
What is Medicare Part B?
Medicare Part B better known as "Medical insurance" is the second building block to your health coverage in retirement. It is paired up with Medicare Part A to comprise what is known as Original Medicare.
What does Part B cover?
Doctors' services.
Outpatient hospital care.
Outpatient physical therapy.
Other services that are covered by Part B are:
Learn More
Medicare Eligibility
Who is eligible for Medicare:
• Both U.S. citizens and qualified legal residents have to be one of the following:

• Age 65 or older

• Younger than 65 with a qualifying disability (you must be disabled for at least 2 years to be eligible for Medicare if under the age of 65)

• Any age with a diagnosis of End-Stage Renal Disease (ESRD) or Amyotrophic Lateral Sclerosis (ALS, commonly known as Lou Gehrig's Disease)

• To qualify as a legal resident, you must have lived in the United States for at least 5 years in a row before applying for Medicare.
For Medicare Part A to be premium free according to Department of Health and Human Services:
Learn More
Enrolling into Medicare
Who is eligible for Medicare:
When enrolling into Medicare there are numerous options, and it all comes to is your own personal situation.

The 1st situation – You are already receiving Social Security benefits: It's automatic!

If you are already receiving Social Security benefits and have become Medicare eligible as you are turning 65 years old, enrollment into Medicare Parts A and B is automatic. There is no need to sign up!

You will receive your Medicare cards as well as a "Welcome to Medicare" kit, typically, 3 to 4 months before your 65th birthday. According to the Centers for Medicare Services (CMS) "if your birthday is on the first day of the month, Part A and Part B will start the first day of the prior month".
Learn More